0 ETH
0 ETH
0 ETH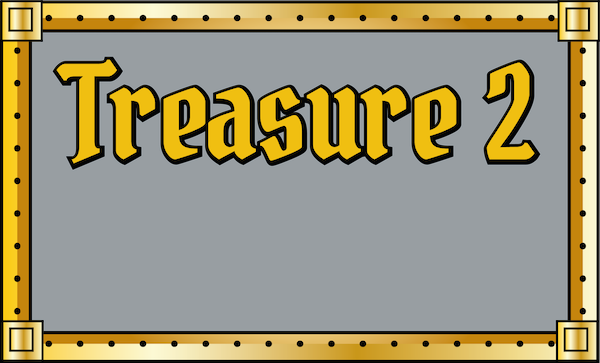 0 ETH
Get the real 14K gold THC NFT coin
Ahoy fellow pirates 🏴‍☠️💎
We got the treasure chest, in which we found real 14K THC NFT gold coins.
We will raffle 1 gold coin among every thousand THC NFT owners.
The more THC NFT you have, the higher your chance of getting a real gold coin.
Let the biggest NFT adventure of your life begin!
The most valuable THC nft of the seven seas have arrived, which is much more than an nft collection, here if you hunt well, huge treasures await you, and what's more, the hunted THC nft will also represent a huge value in the future.
The first NFT collection where your own luck depends on you. The THC NFT collection, which collection, with the right combination you can own tons of ETH.
With the right combination, you can become one of the owners of the collected ETH if you are among the first.
What is treasurehuntingclub?
THC takes you to a game where THC possession whether for investment or for hunting participation, will be an exciting and profitable adventure for you. The THC consists of several rounds of different nft series. THC is a collection of NFTs, by collecting which you can become the owner of a constantly increasing amount of ETH, by collecting the right combination. The current THC NFTs will also play a major role in future projects.
The first series of THC NFT, Captain Parrot, consists of 180 different unique elements. Each of the 10,000 pieces is therefore completely rare and unique. This will make the next THC series even more unique and rare, there will be a few pieces that will be extremely rare and valuable during the game it will be worth watching Look for THC nfts consisting of the rarest elements, because they will continue to play a major role in the future. There are certain items that are very rare, so having them can be a big advantage during the game.
Game process
At least 50% of the THC value of every Captain Parrot minted and sold goes into the treasure chests. There will be a 6-round THC collection, the treasure chests are already waiting for their owner full of treasures, they contain 6 ETH to begin with, which is constantly increasing with each sale, which you can continuously track on our site. There are 3 treasure chests in which the total amount of ETH is distributed in the following picture 60-30-10%.
The contents of the treasure chests will be distributed according to the following picture, I. treasure chest among the first 10 submitters II. treasure chest among the first 11-20 submitters III. treasure chest among the first 21-30 submitters.
A person can submit multiple combinations.
We will generate the combinations live with an algorithm created for this purpose. Which we will publish on our website. Each THC NFT will be included in a combination so each will represent a THC value. If you buy as an investment, the THC NFT you buy will be valuable to those who lack just that for the combination.
There will be JOKER THC NFTs that can replace any THC NFT in a combination. However, it is important that a maximum of two JOKER THC NFTs can be used in one combination.
The correct combination must be indicated on our website and on our twitter page, and you must prove that you have the correct combination in your account.
Transparency is very important to us, so all prize funds will be continuously visible on our website. Also, the generation of combinations will be live with a generator.
The Roadmap
The THC roadmap shows you what kind of adventures you will have, during the game there are THC nft created in several rounds waiting for you, with the possession of which you can get closer and closer to the biggest treasures.
round Captain Parrot, the first character in the THC series
round is coming soon, watch the whitelist
round is coming soon
round is coming soon
round is coming soon
Public combination generation
round is coming soon
Starting the next game project with a huge fixed prize pool